Get walking directions, distances, and estimated times with just one tap using Bano.nyc.
Find bathrooms near you ✨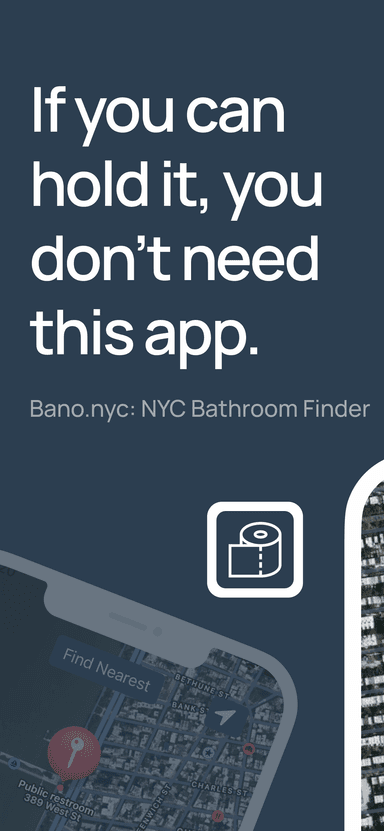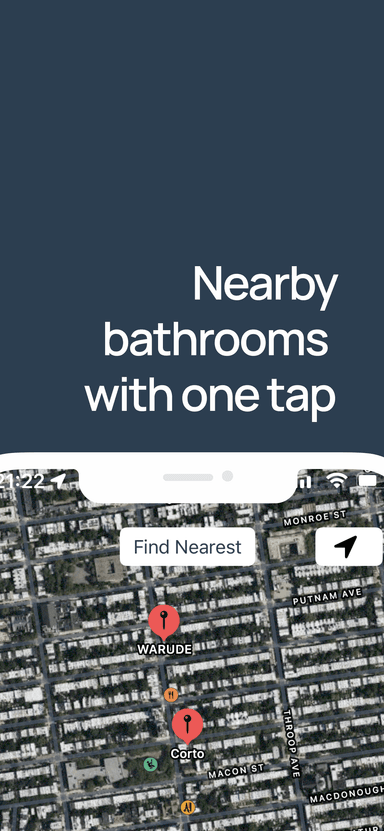 Say goodbye to the days of frantically searching for a restroom in the big city. With one simple tap, you'll find the nearest public restroom to your location, saving you precious time and allowing you to get back to your day. With over 1,000 registered bathrooms in New York City, you're sure to find a reliable and convenient option no matter where you are in the city.
More than just a restroom finder, Bano features easy-to-see labels, giving you extra details you won't find on other sites...thanks to helpful tips from our awesome community.
---
Bano.nyc's robust database is powered by a blend of public sources and valuable community contributions. You can make NYC better by adding restroom locations to the Bano.nyc database. Developers can harness the power of our database in their own apps and websites using the Bano.nyc api.

---

Keep up to date with the community by following on Tik Tok, Instagram, and Twitter.
---
---
---